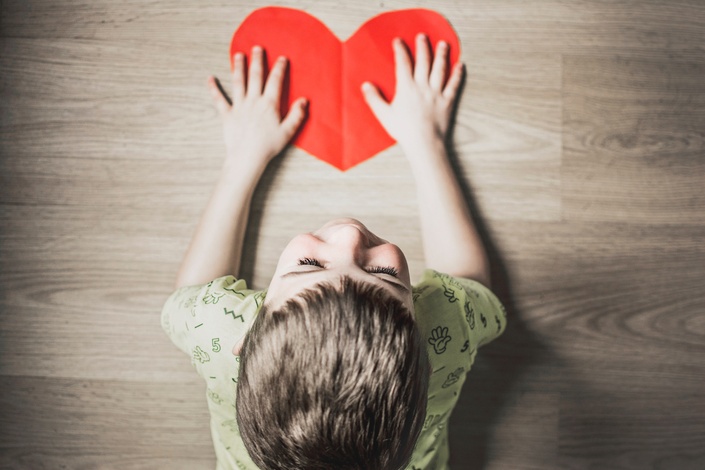 Simply Safe Kids
Simply Safe Kids - Review of Body Boundaries and Safety
Simple, Clear, and Quick! A FREE mini-course for busy parents who needs a little help with preparation on a tricky topic. Enroll NOW in Simply Safe Kids - Review of Body Boundaries and Safety!
Sexual abuse prevention education for families may seem intimidating, but with some simple preparation, it doesn't have to be. This short course, loaded with basic information, helpful advice, articles, videos, and a great resource list, will help ready you for the task. The goal is to provide you with some easy-to-use strategies that will help you feel more comfortable talking about this with your kids.

This is a conversation that should start with you, the parent. Learning the facts, eliminating the risk, educating our families, and having ongoing, open dialogues are all essential for protecting our kids.
Abusers are hoping that we continue to feel awkward about this topic because a lack of education creates more opportunities for them. So here, we start talking about it!
Included in this course are materials for you and your kids, and access to a closed Facebook group for parents to ask questions and share ideas and resources.
This course is FREE and can be completed in less than an hour!
Your Instructor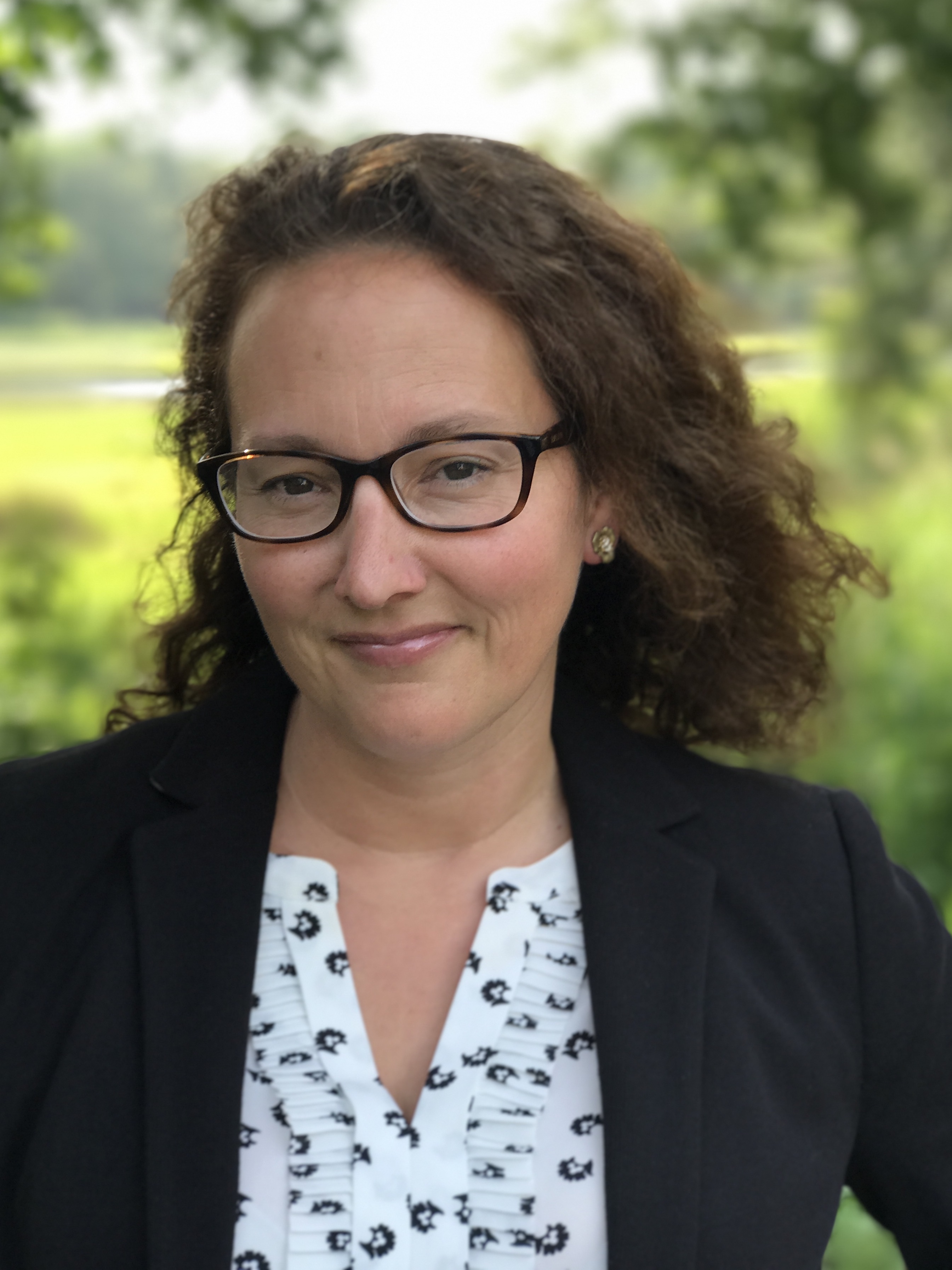 Kimberly King is an award-winning author, teacher, and authority on the subject of sexual abuse prevention. Kimberly's book, I Said No! A kid to kid guide to keeping private parts private, remains the most highly recommended and best selling book for children on sexual abuse prevention.
King believes we must start talking about sexual education, sexual abuse prevention, and consent more seriously. It is one of the most effective tools for prevention that we have. Helping kids set healthy boundaries for their private parts can be a daunting and awkward task for parents, counselors, and educators. Kimberly helps parents and kids learn how to communicate on difficult topics with her unique kid-to-kid guides proactively. Kimberly is a dedicated mom to three children. She finds her daily inspiration to write, be a better mom, and help others through her children.
King holds a Bachelor of Science degree in early childhood development and family studies from the University of Maine and a Master of Science degree in early childhood education from Wheelock College. She is a certified Early Childhood Education Teacher and certified Sexual Abuse Prevention Facilitator. She spends her time training adults and children on prevention strategies and sharing her expertise as a consultant, advisor, and media source. Her work is featured in various magazines and blogs including; Social Work Now, U.S. News and World Report, The Health Journal, Modern Mom, and PopSugar. Additionally, she is highly recommended as a resource by national prevention organizations.
Grab your copy of the I Said No! to go with the mini-course and future courses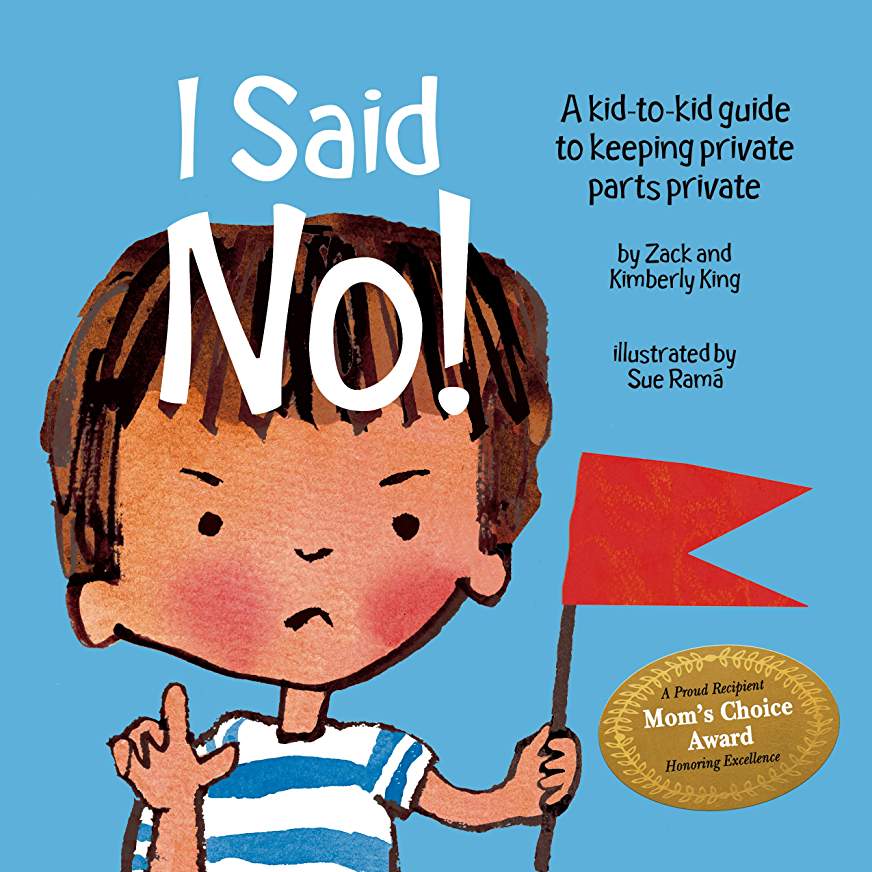 " I bought this to read with my daughters (ages 3 and 5) who have been in the foster care system for 3 years. They have lived with multiple families, trusted many and been deceived by many. We are helping them to develop trust as well as healthy boundaries. This book has opportunities for dialogue on each page, where is will prompt the reader to discuss the message on the page. The simple "red light/green light" analogy is really clear for children, and I appreciate that it doesn't just categorize people as "red light" or "green light" people automatically. There is room for discussion about all kinds of people (this is to avoid telling a child that all teachers or doctors are "green light" people)"
PROS:
Clear, simple explanation of appropriate and inappropriate behaviors
Easy-to-understand analogy of "red light" and "green light" situations
Multiple prompts to further discuss ideas
Thoroughly includes all kinds of scenarios (even the hardest kinds like abuse from a parent)
Long, but easy to skip parts or read one section at a time
Repetitive, so that the idea is clearly understood

-Ariel, mom, verified review
Click here to see more reviews
Testimonials
"I encourage everyone to review this course and Kimberly's book with their children! Sexual abuse prevention is a difficult topic, but prevention is key! Our society has changed so much, and it's crucial to maintain open communication with our children. We don't need to be afraid! We need to be informed! Kimberly's book does a beautiful job guiding us through the topic without fear, and this course makes it more comfortable for parents!
As a psychotherapist, I highly recommend Simply Safe Kids - Back to School Review of Body Boundaries and Safety!Thank you to Kimberly for this course and your fantastic book!"
Lori Luciani, LCSW Mystic, CT
Frequently Asked Questions
When does the course start and finish?
The course starts now and will be open for enrollment for a limited time. Once you are enrolled, it is a completely self-paced online course - you decide when you start and when you finish.
How long do I have access to the course?
After enrolling, you have unlimited access to this course for as long as you like - across any and all devices you own.
What if I am unhappy with the course?
We would never want you to be unhappy! This is a free, introductory course. So, if you are unhappy you can leave the course and we wish you well. We do really hope you enjoy this free course and look for a more detailed course coming soon.